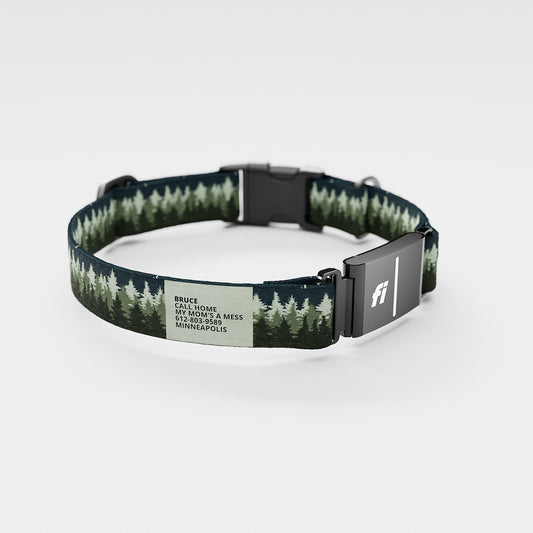 What Fi Does Differently
Order your Fi collar directly from Stunt Puppy, and customize with personal identification, with dozens of patterns to choose from.
How does Fi stack up to the competition?

Designed for your dog's active life. Light & Comfortable for dogs of all sizes.
Real-time GPS tracking to quickly find lost dogs and bring them home.
200% LTE signal that works in most remote areas, on hikes, and wherever adventure takes you.
400+ lb pull resistance. To handle whatever the world throws at your dog (and whatever your dog throws back).
IP68 & IP66k. More waterproof than ever before
Up to 3 months battery life from one charge. So your dog can live unleashed and unplugged.
Track your dog anytime, anywhere
Harness the power of GPS and LTE-M Cellular network to remotely track your dog 24/7.
1 in 3 dogs will get
lost in their lifetime
7,000,000 dogs go missing every year. Fi alerts you as soon as your dog escapes and helps you track them to recovery.
Travel in Peace
Keep an eye on your dog when you are on a trip. Whether they are with family or in boarding, you can make sure they stay safe and active.
Dog Walkers / Day Care
Fi notifies you when your dog gets picked up and brought back. Invite your walker to Fi and keep an eye on the dog while being walked by a walker.