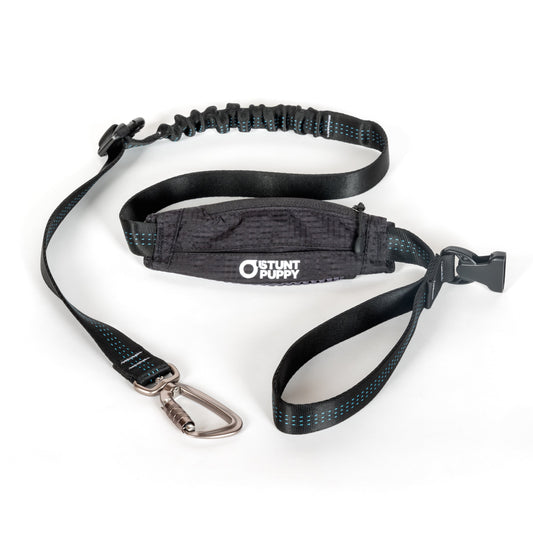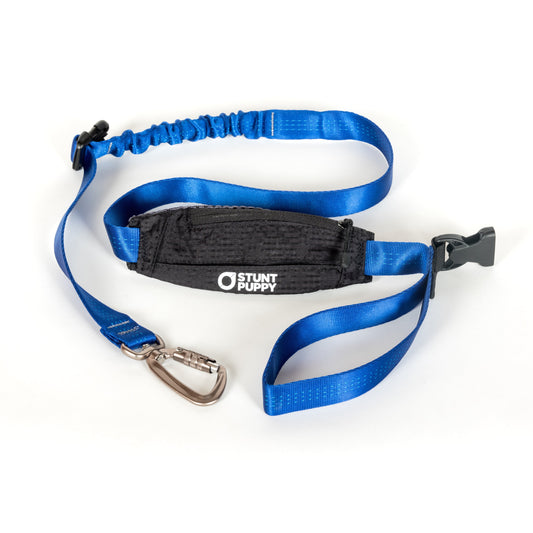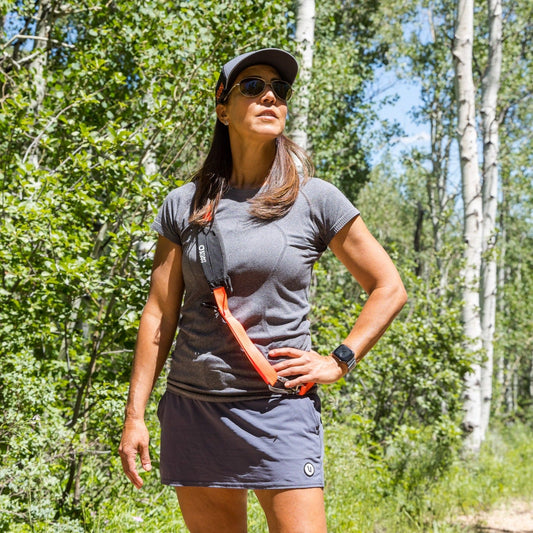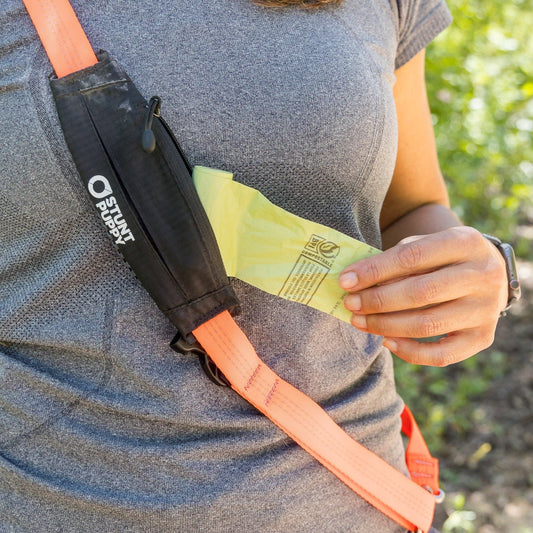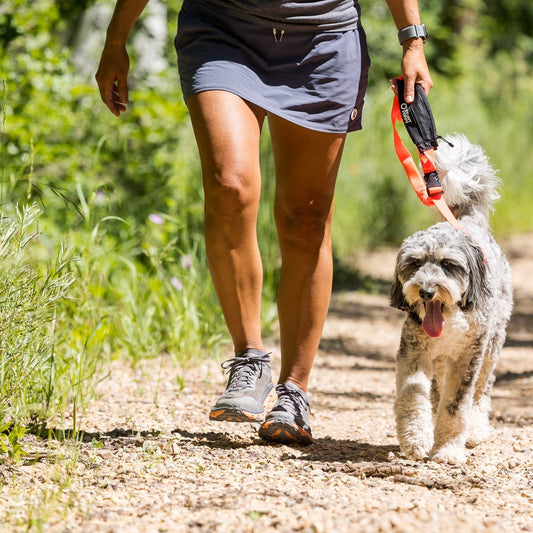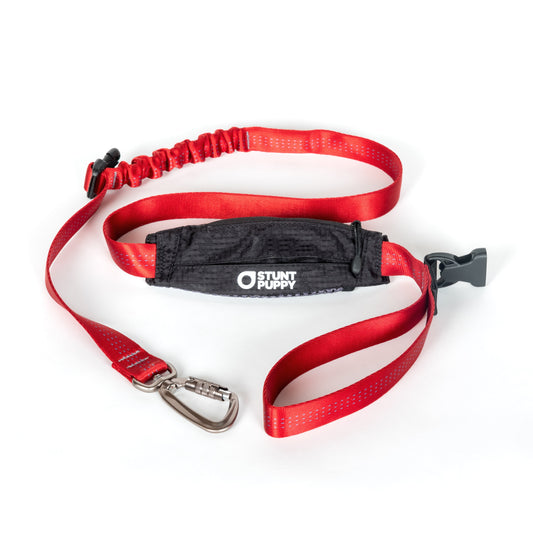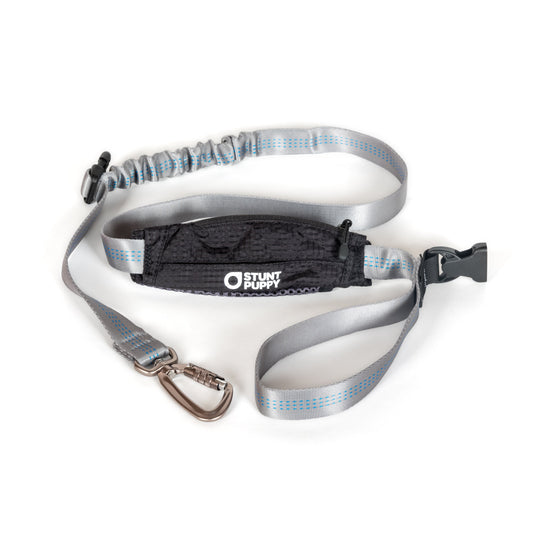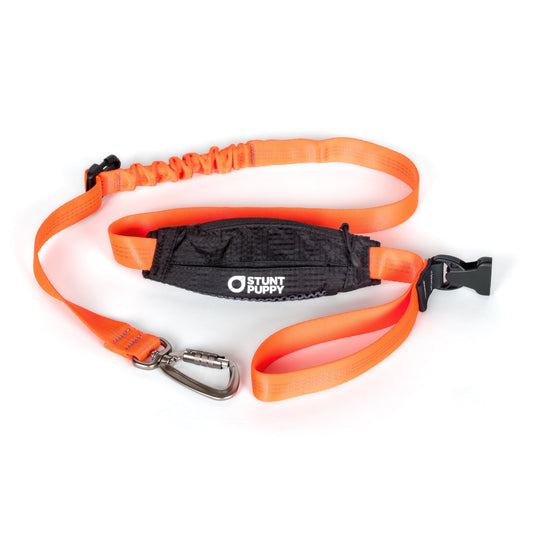 Scout Leash™
Description

Designed with the guidance of dog behavior nerds, walkers and trainers, the Scout Leash fulfills and promotes three of your dog's primary instincts during walks: following, exploring and playing. And with a built-in Stash Pocket and swiveling, auto-locking carabiner, Scout makes it easy to go from city street to wilderness trail with everything you need — from poop bags and coffee money to car keys — right at hand. 

Scout's 3 Modes

Explore Mode: Fully extend Scout so your dog has the freedom to explore as far as 4 ½  feet away. The bungee section provides 3 to 4 inches of flex to soften any jarring stops or directional changes. (Squirrel!)

Follow Mode: Shorten Scout to a static leash by clipping the buckles together so your dog can walk calmly by your side — and you'll have better guidance and control whenever you need it. 

Play Mode: Detach Scout from your dog's collar or harness, then wrap it around your torso and fasten the carabiner through the handle for hands-free, off-leash playtime. Please be sure to follow all off-leash regulations and safety protocols.

Learn more about how the Scout Leash promotes your dog's natural instincts. 

Materials & Design

Soft, durable, climbing-grade tubular webbing

Anodized aluminum carabiner that auto-locks for maximum security and swivels to minimize leash twisting

Duraflex® Rocklockster® buckles

Built-in Stash Pocket* made from sustainable deadstock ripstop nylon

Bar-tacked attachment points for lasting durability

*

Stash Pocket

 is included in this item, but can also be purchased separately.
Shipping & Returns